Arbiter
Systems Distributor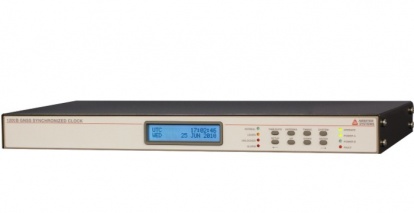 Arbiter Systems®, Inc. delivers world class GPS based precision timing and frequency solutions for a variety of evolving markets. Engineered and manufactured in the USA, Arbiter precision time clocks and supporting products surpass industry standards in terms of accuracy, flexibility, reliability, connectivity and value, and are as at home in the substation as they are in the laboratory.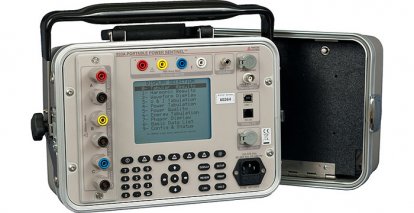 Synchronized Power Measurements
For the first time – Precision Timing technology combined with Power Metering and Measurement: Introducing the Power Sentinel™ family from Arbiter Systems®, Inc. As a Phasor Measurement Unit (PMU) compatible with IEEE C37.118, the Power Sentinel™ products combine six industry leading technologies into either a rack-mountable (above) or portable unit (below).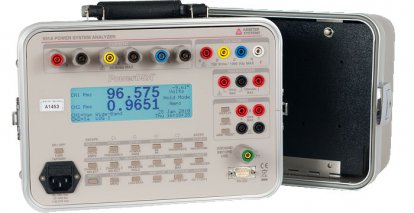 Power Measurement and Calibration
Arbiter's line of Power System Analyzers, Panel Meter Calibrators, and Transformer Maintenance products meet and exceed all industry standards. Featuring Arbiter Systems® proprietary PowerDSA™ Digital Signal Analysis algorithms, power engineers are able to make more measurements, more accurately and at lower cost than ever before.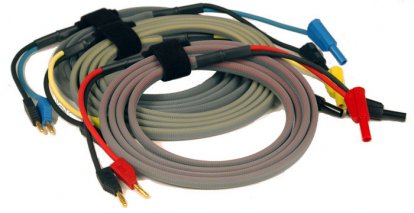 Carefully engineered from the ground up, Arbiter Test Leads combine performance, safety, and economy. All components are carefully selected to work well together, resulting in long life and excellent reliability. The valve island and control The Fused Safety Voltage Probe Lead Sets offer in-line, class CC fuse holders with 200,000 ampere interrupting capacity to help prevent hazardous high-energy arc faults. The Universal Test Plug Current Lead Sets offer improved ruggedness for long life and color coding by phase to simplify test setups.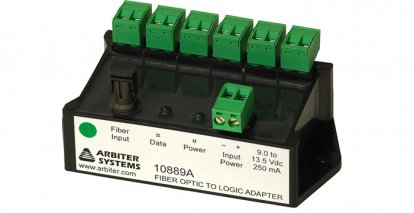 Fiber-Optic/Copper Signal Adapters
Fiber-optic and copper signal adapters extend the functionality of Arbiter Systems® Timing and Frequency solutions. These products support conversions between fiber-optic and copper wire distribution networks. They may be used with Arbiter products as well as other third party devices.
Data Acquisition / Communication
Industrial Enclosures / Coolers
Power Supplies / Batteries
Protection Relays / Controls
Transformers / Monitoring systems

Certified Arbiter Systems Distributors Since 1984
Arbiter Systems® Inc. manufactures GPS based precision time clocks, synchronized power measurement and power calibration products, designed to support industries where precision timing is mission critical. Applications include synchrophasor measurements, synchronized power measurements, computer network time synchronization (via NTP or PTP), event timing and other electric utility support. 
These products enable the power distribution industry to deliver safe, reliable and economical power to end users globally. Designed, assembled and serviced by Arbiter, these solutions provide the backbone for professional monitoring, measurement and analysis of power system performance.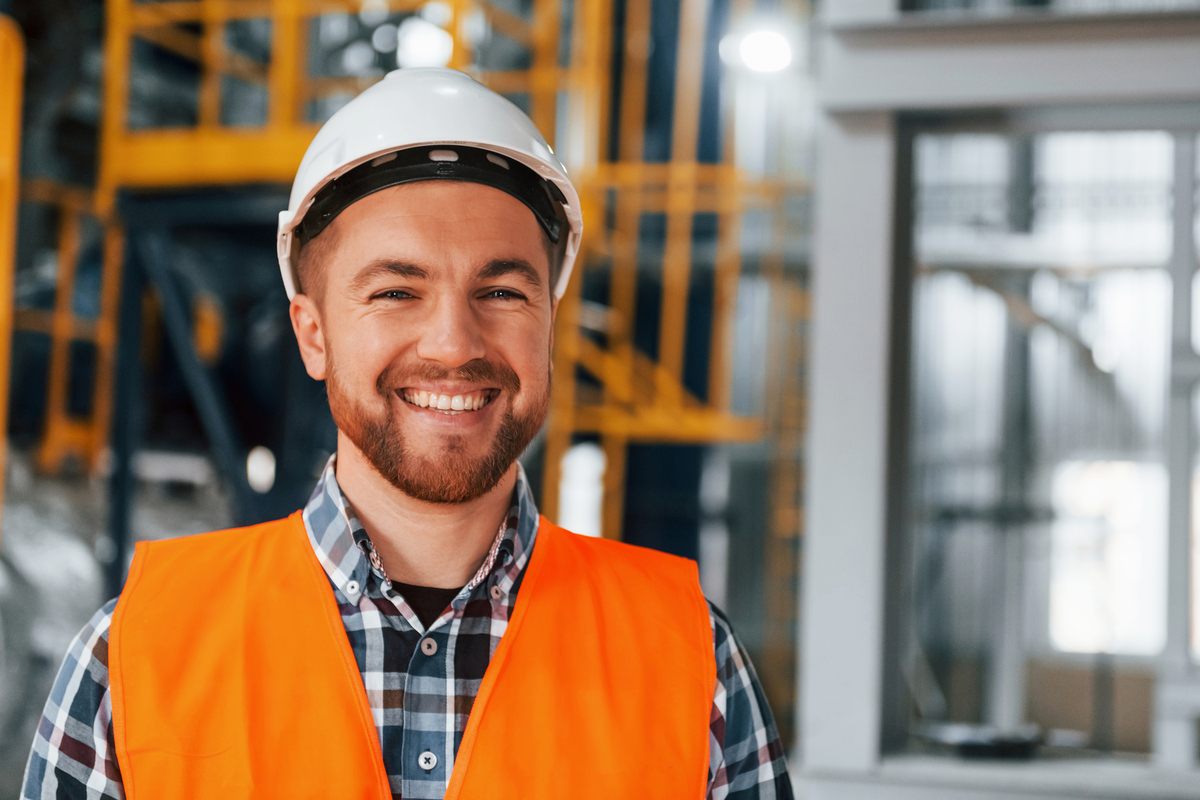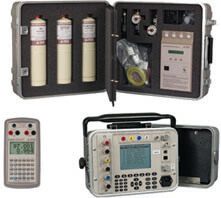 Arbiter Systems, Inc. designs and manufactures quality electronic timing, test and measurement equipment for the global Power Industries, specializing in portable calibrators, meters, and GPS timing frequency products. Arbiter Systems, Inc. also provides accessories and engineering services.
If you don't see the item you are looking for, or we are currently out of stock, please contact our Sales Department for current price and delivery at 800-527-6870 or sales@butlerandland.com