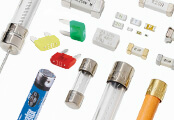 Littelfuse manufactures the broadest and most innovative selection of fuses to serve nearly every possible application.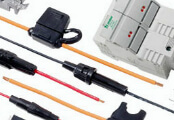 Fuse Blocks, Fuse Holders & Fuse Accessories
Enable easy fuse installation and replacement with our comprehensive line of fuse blocks, fuse holders, and fuse accessories for automotive, electronic, and industrial applications.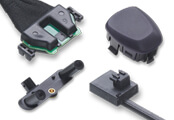 Commercial Vehicle & Automotive Sensors
Littelfuse offers an extensive portfolio of Automotive Sensors that includes a wide range of automotive and commercial vehicle products designed to monitor the passenger compartment occupants and environment as well as the vehicle's powertrain, emissions, speed and suspension.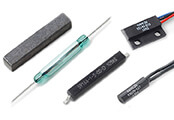 Magnetic Sensors & Reed Switches
Littelfuse is a global leader in providing magnetic sensing solutions. Our selection of magnetic sensors includes reed switches, reed sensors, Hall Effect sensors, and reed relays, as well as bare and packaged magnetic actuators.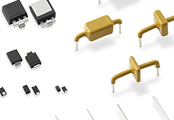 Reverse standoff voltage 3.3V to 600V. Peak pulse power rating 200W to 30KW. High current protection available , Peak pulse current 8/20 1kA, 3kA, 6kA,10kA, 15kA to 20kA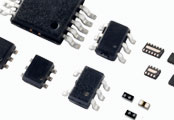 TVS Diode Arrays (SPA devices)
Protect electronics from fast and damaging voltage transients, such as lightning and electrostatic discharge (ESD) — Littelfuse TVS Diode Arrays offer an ideal protection solution for I/O interfaces and digital and analog signal lines. Find the TVS Diode Arrays you're looking for by browsing our products below.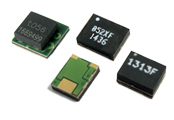 PolyZen Devices Overvoltage-Overcurrent Protection
Combination PolySwitch PTC and zener diode in a single package. Helps protect downstream components from overvoltage, overcurrent, and reverse bias. Single component placement reduces material and manufacturing costs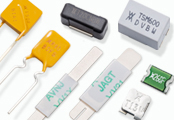 PolySwitch Resettable PPTC Fuses
Resettable Overcurrent Protection From The Industry Leader Wide Selection of Surface Mount, Radial Leaded and Battery Strap Items. New Low Resistance PolySwitch® Resettable PPTCs Now Available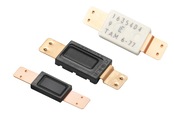 Battery Mini-Breakers (Thermal Cutoff Devices)
Helps provide resettable overtemperature and overcurrent protection in high-capacity LiP and prismatic cells. Capable of handling the high battery discharge currents in tablets, ulta-books, and notebook PCs.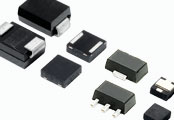 LED Circuit Protection Devices
LED Protectors are perfect for reverse polarity and ESD protection for high reliability outdoor lighting. Protect your LED electronic devices from potential overvoltage and overcurrent transients.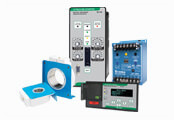 Protection Relays and Controls
Protection Relays and Controls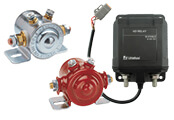 DC solenoids are relays used for remote switching of electrical currents from 20A to 600A. Littelfuse offers a variety of DC solenoids and relays, such as solid state relays, plug-in relays, compact relays and much more. Browse our selection below.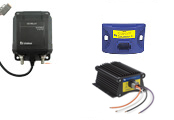 Littelfuse battery management devices provide various methods
of conserving starting power, protecting against over-discharge,
combining power from two battery banks, and protecting auxiliary
equipment such as liftgate motors.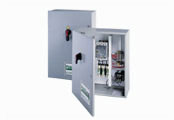 Fusible Switches and Panels
Pre-Engineered Fusible Panels and Switches provide a complete, one-piece solution for easy procurement and code compliance. Select a series below for more information.
High voltage transient surge protection in small devices. Designed to dissipate large amounts of energy. Good choice for lightning surge protection. Widely applied to outdoor telecom equipment. Leaded and surface mount configurations available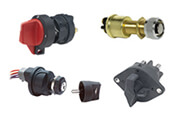 The electrical and electronic switches section includes all kinds of manually-operated, foot-operated, and mechanically-operated switches; and switches operated by temperature or pressure. See RELAYS section for remotely-operated switches. Browse our selection of electrical and electronic switches below.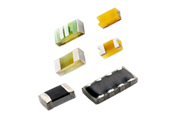 Ideal for protecting high speed data line applications, Polymer ESD Suppressor devices offer extremely low capacitance and small size — they ensure ESD protection while ensuring signal integrity.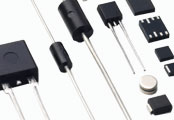 SIDACtor Protection Thyristors
A broad range of semiconductor protection thyristor over-voltage transient suppression devices designed to serve requirements of telecom and data networking equipment applications.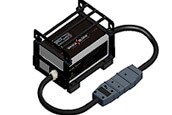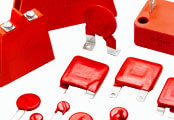 Rugged and reliable overvoltage protection. Many form factor and protection ranges available. High surge capability – up to 70,000 Amp. Thermal protection options available. Browse our products below to find varistors.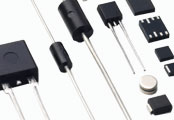 SIDACtor Protection Thyristors
A broad range of semiconductor protection thyristor over-voltage transient suppression devices designed to serve requirements of telecom and data networking equipment applications.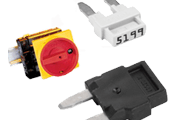 Other Products and Accessories
Other Products and Accessories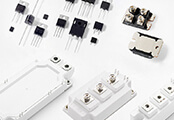 IXYS: A Littelfuse Technology represents a comprehensive portfolio of advanced power semiconductor technologies, including silicon and wide band gap solutions in discrete and module packages.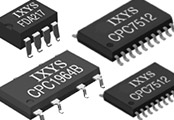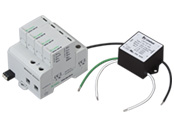 Surge Protection Modules and Devices
Our surge protection devices (SPDs) and modules are designed to provide protection from transient overvoltage. The modules are intended for use in surge protectors for outdoor and commercial LED lighting fixtures while the SPDs are for branch circuits in industrial facilities.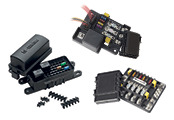 DC Power Distribution Modules (PDM)
Power Distribution Modules (PDM) for vehicles or commercial equipment feature multiple electrical power outputs, acceptance of many fuses, fuse types & relays and allow for custom configuration.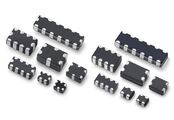 Common Mode Noise Filters (CMF) attenuate common mode noise in differential and balanced transmission, and power supply and audio lines. CMF are ideal for suppressing unwanted common mode noise with frequencies ranging from hundreds of MHz to GHz with no adverse effect on the signals.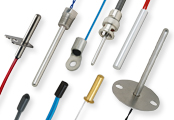 Temperature Sensors - Thermistor - RTDs Probes & Assemblies
Littelfuse is a world-class manufacturer of an extensive variety of the highest quality thermistors as well as thermistor and RTD probes and assemblies.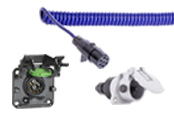 Electrical sockets, plugs and coils used for connection of a truck and trailer on commercial vehicles or caravans for 12 and 24V systems. Available in 2, 3, 7, 13 or 15 pole variations including specialized applications such as ABS, EBS, Greycon and ISOBUS.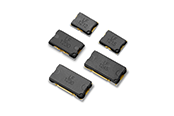 Littelfuse surface mount Li-ion battery protectors designed to guard against overcurrent and overcharging. Ideal for mobile/portable applications including smart appliances, consumer electronics and power tools.
Data Acquisition / Communication
(1)
Industrial Enclosures / Coolers
Motor / Pump Controls
(4)
Power Supplies / Batteries
Protection Relays / Controls
(7)
Transformers / Monitoring systems
(1)

Certified Littelfuse Distributors Since 1975
Littelfuse is an industrial technology manufacturing company empowering a sustainable, connected, and safer world. Across more than 15 countries, and with 17,000 global associates, we partner with customers to design and deliver innovative, reliable solutions. 
Serving over 100,000 end customers, our products are found in a variety of industrial, transportation, and electronics end markets—everywhere, every day. Headquartered in Chicago, Illinois, United States, Littelfuse was founded in 1927.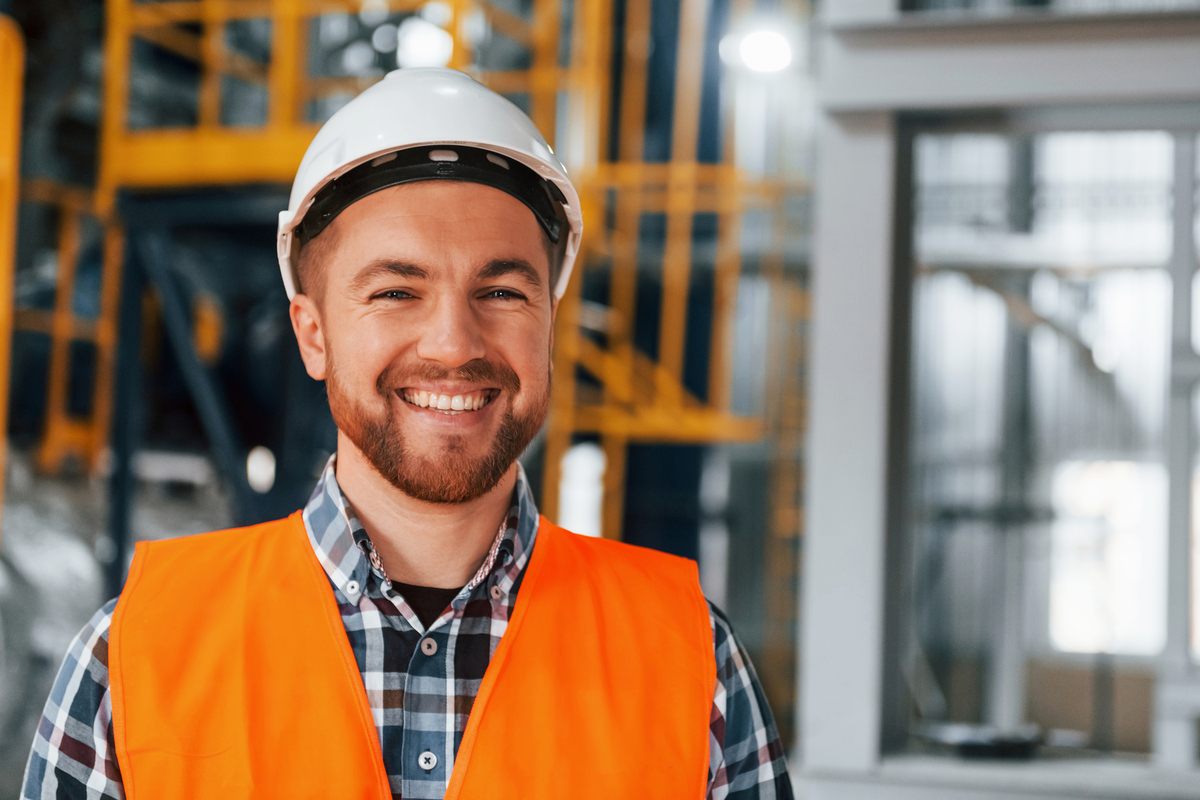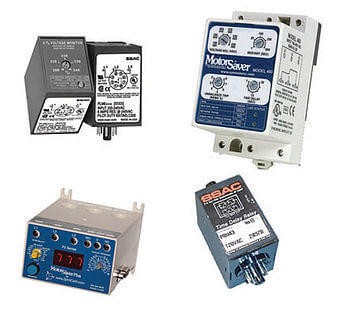 Littelfuse products are vital components in virtually every market that uses electrical energy, from consumer electronics to automobiles, commercial vehicles and industrial equipment. Our history of innovation, proven technical expertise and the industry's broadest and deepest portfolio of circuit protection products enable us to provide objective, comprehensive solutions for each customer's unique needs.
If you don't see the item you are looking for, or we are currently out of stock, please contact our Sales Department for current price and delivery at 800-527-6870 or sales@butlerandland.com