Dwyer
Pressure Distributor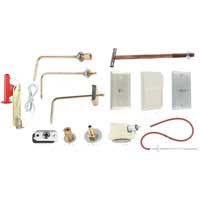 Pressure Snubbers are used with water, air, gases, and oils. Mounting Kits for Magnehelic gages, Strap Wrenches for uncommonly shaped objects, and Tubing in materials like rubber, aluminum, Norprene and more are available. Static Pressure Tip Sensors are used for different products.
Dwyer's wide selection extends to Gages, Transmitters, Switches, Data Loggers, and Monitors for Differential Pressure. Dwyer manufactures a range of dial and digital gages to reliably measure and display pressure difference, between two pressure sources using gas or liquid in a process flow.
Indicators for the difference between two pressures. Can also be used for single pressure. Dwyer offers a wide range of digital and stationary Manometers, suitable for highly accurate laboratory or general industrial service.
Dwyer has a wide offering of Gages, Transmitters, Switches, Data Loggers, and Monitors for Pressure, perfect for contractors, industrial and OEM applications.
Room status monitors and room pressure monitors are designed for critical low differential pressure applications that require stringent pressure, relative humidity, temperature, air change, and/or door status monitoring and alarming. Applications include pharmaceutical manufacturing, semiconductor manufacturing, clean rooms, hospital isolation rooms, research labs, vivariums, and clean manufacturing areas.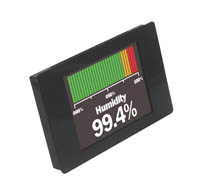 For a broad array of industrial and scientific applications Dwyer offers a selection of LED and LCD digital displays to remotely indicate pressure from pressure transmitters. These digital panel meters can be used to display process values from pressure, humidity, temperature, voltage, current, watt, or power factor transmitters.
Learn More About Dwyer Pressure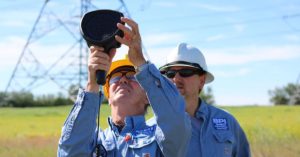 The FLIR Si124: Keeping the Lights On and Preventing Failures Application Story From FLIR Shop FLIR SPI Inspections relies on their vast field experience and
Read More »